Welcome to Healthy Smiles Dental Care
At Healthy Smiles Dental Care, Your Mouth Is The Gateway to Your Overall Health
Our Oakland family dental practice offers a wide range of dental services including adult and children dentistry as well as cosmetic dentistry.
Smile and welcome to our office! You're about to discover how we can help you and your children get that perfect smile you've always dreamed of having.
Whether you require Implants, TMJ Treatment, Dentures, Teeth Whitening, Periodontal Disease Treatment, Smile Design, or Veneers we can advise you on the best course of action to meet your dental needs.
At Healthy Smiles Dental Care, our staff is highly educated, experienced and has the tools, technique and technology to improve your smile... easily, comfortably, with no pain. You'll be amazed at what cosmetic dentistry can do to improve your family's comfort, lifestyle and confidence; you will wonder why you did not do it sooner.
Your comfort is very important to us. Our team of friendly and caring professionals are specially trained in the latest techniques in virtually "pain-free" care.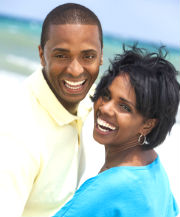 We Offer a Wide Range of Services
At Healthy Smiles Dental Care, our patients are top priority. From general to cosmetic dentistry, Dr. Khamsi can accommodate your dental needs. Check out the services we can provide to you today.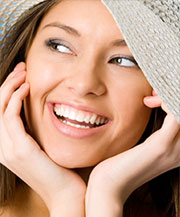 Promotions
Ask us about our promotions! Dr. Khamsi in Oakland, CA is here to provide you with dental options at an affordable price.